Hey Everyone
How is your first week of 2016 going?
For myself, it is the first day of trying to post the author interviews and guest posts, I participated in last week, whilst trying to continue with writing
Split Blood 3
.
So, I apologise if some interviews or guest posts are not published immediately this week but it is because I have had a lot that came back at the same time and I want to give each amazing blog their own space on my site to shine!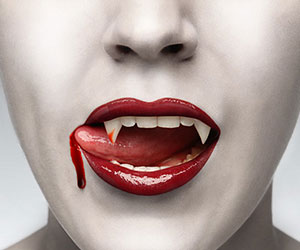 On that note, I have completed a Guest Post on the
Prone to Crushes on Boys blog
last week and the topic I chose to discuss was, '
Sex and Violence in YA Books
'.
I chose this topic because I have read a few books that many other readers have commented, in their reviews that these books are:
"Not suitable for those under 16 years"
"It is glorifying abuse in relationships"
"There is unnecessary violence which has been put in for shock value"
"It is not romantic, it is creepy and stalker-like!"
I love reviews because everyone is entitled to their opinion and I find reviews helpful when they provide constructive criticism but I find this topic especially interesting because of the age range of the YA audience and how the genre has developed over the years with the popularity of books such as Harry Potter, Twilight and The Hunger Games.
Please check out my Guest Post by clicking on the link below and feel free to join in the discussion either on this post (in the comments section below) or on the comments section on the
Prone to Crushes on Boys blog
I would like to say a big thank you to Sonyetta at the
P
rone to Crushes on Boys blog for the opportunity and hope to work with her further in the future.
Happy reading my magical friends!